Benefits
At New Pig, we know having meaningful work is just one ingredient to happiness. People are at their best when they have a positive work-life balance. Our benefits plan focuses on helping everyone achieve maximum satisfaction in all facets of life.
Your work environment
Our corporate campus is open and modern, with comfortable work space as well as lounge and dining areas where we can go for quiet moments to decompress. You'll find employees squeezing in a game of ping pong or riding company-provided bikes between buildings for a little energy boost throughout the day.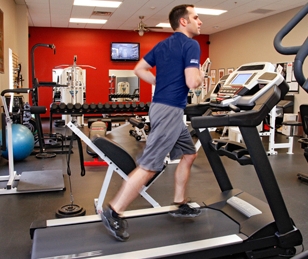 Your health
We offer medical, dental, and vision insurance, an on-site gym and a wellness program, including fitness classes and activities. An Employee Assistance Program (EAP) is also available 24 hours a day.
Your time
We offer generous paid vacation, an option for pre-tax purchase of additional vacation days, paid personal and sick time and paid holidays.
Your growth
We'll help pay for your continuing education. Seminars, conferences, webinars and other learning and training opportunities are encouraged.
Your peace of mind
We offer company-paid life and disability insurances.
Your future
We offer a voluntary 401(k) savings program and profit-sharing plan to help you prepare for a happy and comfortable retirement.