New Pig - How New Pig Got Started
It all started with a leaky machine and a pile of clay. Back then, the world used clay to clean up oil. Then they used shovels to clean up the clay. Not safe, not smart. Time and money were being wasted, and it was one big mess.
Our founders ran an industrial cleaning business in 1985, so they were already up-close and personal with the frustrations of fighting grime. But they were determined to find a better way. Wearing their inventor hats, they cut up pantyhose and stuffed them with everything from sawdust to rice hulls and finally ground corncob. The PIG Original Sock, and the contained absorbents revolution, was born!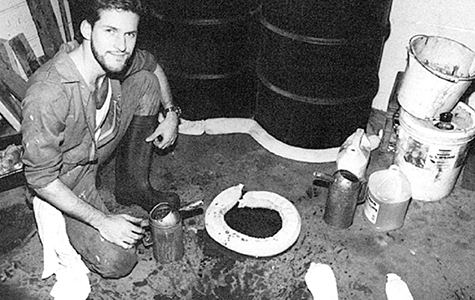 The story of the "New Pig" name
Our first product testing area was aptly nicknamed the Pig Pen (that's it shown above), where our prototype looked like it was wallowing in the slop. People kept calling them "pigs," and the name stuck. Some big-city advertising people told us not to use it, but what did they know? When it came time to give our company a name, co-founder Ben Stapelfeld (the handsome fellow at the top of this page) chose "Pig Corporation," but it was already registered to a local farmer. Out of respect to farmers (and lawyers), we added "New" to our name, and the rest is history.
Coming into our own
When we started out, our products weren't the only things breaking new ground. We were also the only folks on the market who were having fun in the industrial absorbents space. Our knack for goofy pig hats, crazy marketing campaigns and colorful catalogs helped us stand out from the crowd. And customers loved it. From cartoon pig mascots to our Pork Avenue address and 1-800-HOT-HOGS® phone number, we've never been shy about putting a smile on your face.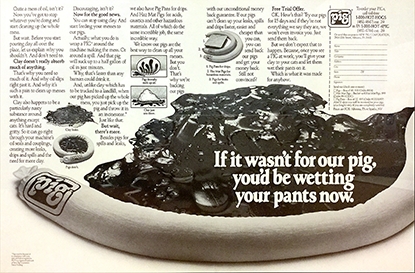 The world's best stuff for leaks, drips, and spills®
As demand for our cleaner, safer way of working grew, PIG wasn't about to be penned in by a couple of oceans. By establishing offices in the UK, Europe, China and India, and partnering with thousands of distributors and resellers around the globe, PIG products have reached more than 300,000 facilities in over 100 countries, on all 7 continents — yep, even Antarctica! No matter where messes are made, we're fluent in leak-and-spill cleanup in many different languages.
Made right here in Tipton, PA
Today, we're still making our own absorbents in the same small town where we started. And while we've racked up 34 Plant Engineering Product of the Year awards — more than any other company — and grown to become the world's leading brand, we've always stayed true to our roots. Tipton, Pennsylvania, may not be the most exciting place in the world (we have two traffic lights), but there's no shortage of pride in what we do here. From the engineers on our Product Development team to the operators on our PIG Mat line, our people have a rich history of making dependable products that keep customers coming back for more.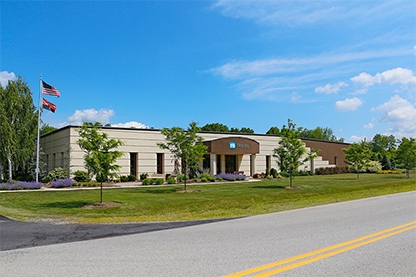 What can PIG Products do for you? Check out some of our Best-Sellers