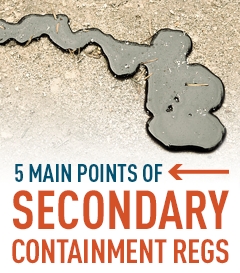 Bewildered by EPA's hazardous waste storage regulation 40 CFR 264.175, aka Secondary Containment Regulations? Here are five points you need to know.
---
1. Secondary containment must be impervious and free of cracks or gaps, so inspect your system regularly and make sure it's chemically compatible with the liquids you're storing.
---
2. Primary containers can't sit in their own waste, so your containment unit must be sloped or designed to quickly remove spilled or leaking liquid. You can do this by raising your containers on grates or pallets or adding a drain to make it easy to empty the liquid.
---
3. Secondary containment "must have sufficient capacity to contain at least 10% of the total volume of the primary containers or 100% of the volume of the largest container, whichever is greater."
What does this mean? Say you're storing two 55-gallon drums with a total volume of 110 gallons. 10% of 110 gallons is 11 gallons. But 100% of the largest container is 55 gallons, so you need to have secondary containment for 55 gallons.
Note: Check your state and local regulations before you set up your system - many municipalities require 110% containment of the largest container.
---
4. You can't let rain or snowmelt ("run-on") get into your containment system unless it has enough capacity to contain the run-on plus the volume required for your containers. The simple solution is to keep outdoor containment under roof. If that's impractical, check with NOAA for info on the worst storm in your area in the last 100 years and use the data to calculate your capacity requirements.
---
5. You must remove any waste that spills or leaks, or any run-on accumulation in your containment system as quickly as possible to prevent an overflow.
---
Just remember, adequate capacity, regular inspections and quick action will keep your containment units - and you - in compliance and out of trouble.
Collapsible Containment

Need a solution for containment, but need to move it around to different places at different times? Collapsible containment is the answer. Our temporary spill containment solutions give you portable containment that works great while in place, while also letting you take it down, move it and set it up again elsewhere whenever you need it. From portable containment berms and pools to pads, tarps and trays, we have all of the portable secondary containment systems you need!
Accessories for Collapsible Containment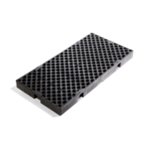 PAK469
Deck Grate
For Collapse-A-Tainer Lite; Spill Decks & Pallets
26" x 52" x 4"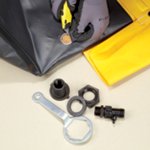 PAK354
Deck Grate
For Collapse-A-Tainer Lite; Spill Decks & Pallets
24" x 48" x 2.63"
Sign Up for PIG Deals
Score incredible offers, insightful info, cool promos, handy tips and more!
Thank You!
You're signed up! Keep an eye out for exclusive promos sent to your inbox.