New Pig - PIG Grippy Mat Adhesive-Backed Floor Mats
ADHESIVE-BACKED GRIPPY MAT ELIMINATES RISK
SEE HOW IT WORKS
Get a FREE Sample Kit
See why adhesive-backed Grippy Mat is the proven solution to slips and falls.
SEND IT
PREMIER PIG PARTNER SPOTLIGHT
Mount St. Mary's University reduces campus slips and falls with Grippy Mat
Congrats to this year's Premier Pig Partner Spotlight honoree, Mount St. Mary's University! Check out how their team found some truly unique ways to incorporate Grippy Mat around the campus.
---
Our Adhesive-Backed Mats are PROVEN to eliminate slips, trips and falls while keeping floors clean and dry.
Grippy Mat's durable and absorbent Hi-Trac® Surface withstands extreme foot or wheeled traffic for up to 6 months. Exclusive Adhesive backings keeps our mats in place — with no shifting or rippling — but pulls up easily when it's time to change the mat.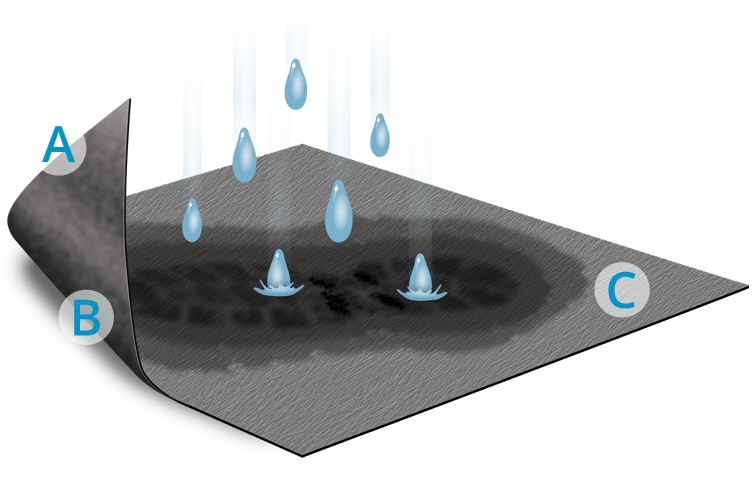 A
Exclusive
Adhesive Backing
keeps the mat in place, pulls up easily without leaving residue, and will never disintegrate or delaminate in wet conditions.
B
Impermeable
Bottom Layer
stops absorbed liquids from leaking through to the floor.
C
Tough,
Absorbent Top
traps dirt and grime while absorbing liquids. Clean in place with the rest of the floor.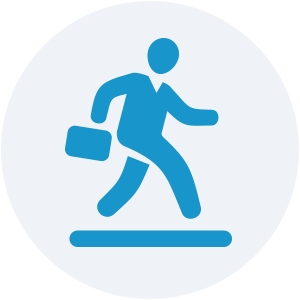 Creates Safe Floors
Cuts into any size or shape for custom coverage that stays put for up to 3-6 months.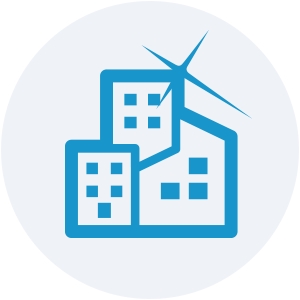 Improves Cleaning Efficiencies
Streamlines routine cleaning by being able to clean the floors and mats simultaneously.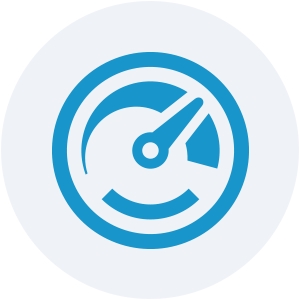 Enhances Appearance
Creates ample walk-off with no gaps or overlaps to trap dirt and moisture.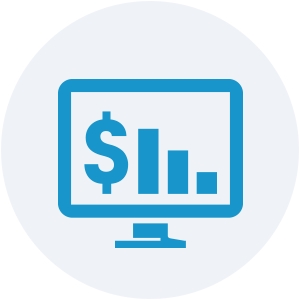 Reduces Costs and Incidents
Eliminates wasted time and labor; minimizes workers' comp and liability incidents.
CONTACT US
Have questions? Call one of our safe floor experts at 1-855-474-7791 or visit the Resource Center for information to help you get the most out of your Grippy Mats.
You can create safe walkways of any shape or size.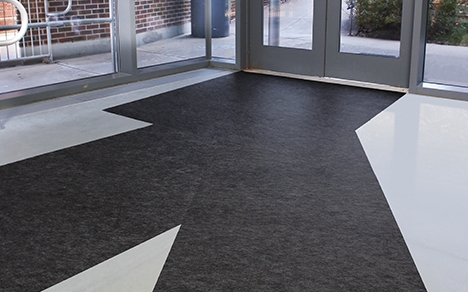 CREATE SAFE ENTRANCES
Configure custom paths inside entrances that follow diverging traffic patterns.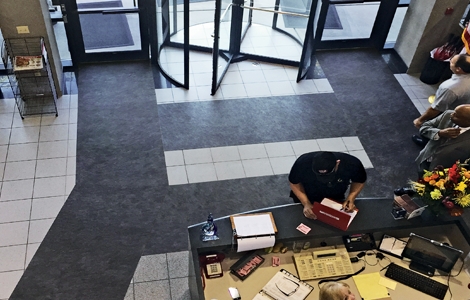 CUSTOMIZABLE TO ANY SHAPE
Create any shape and provide adequate walk-off coverage.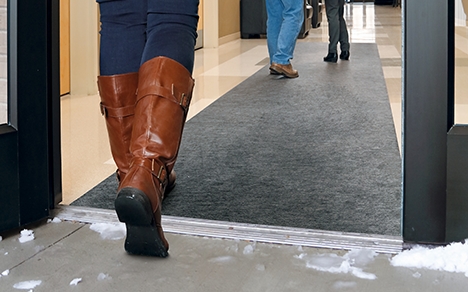 GET THE WALK-OFF YOU NEED
Roll out Grippy Mat to eliminate slips and falls by providing adequate walk-off to trap dirt and moisture and keep it from being tracked in.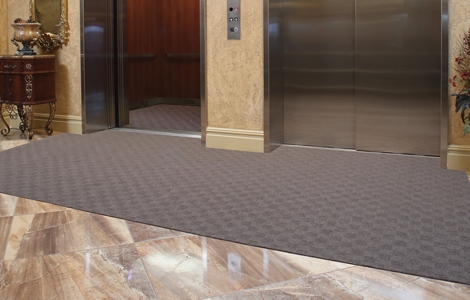 SAFE AND STYLISH FLOORS
Create safe, stylish lobbies, elevator station or entrances with our adhesive-backed carpeted mat .
Learn more about PIG Products and Programs.

FREE WEBINAR
BUILDING SAFE ENTRANCES AND WALKWAYS WORKSHOP
Join us for this informative workshop, as we walk the audience through their process for determining the right type of mating coverage and other best practices to keep your building's entrances and walkways clean, dry and accident-free.

NEED ANSWERS?
ADHESIVE-BACKED MAT
RESOURCE CENTER
This is where you'll find easy-to-follow Installation and maintenance instructions, How-to videos, case studies, articles and Information to help you get the most out of your Grippy Mats.
AWARD-WINNING GRIPPY MAT IS RECOGNIZED FOR INNNOVATION AND SAFETY.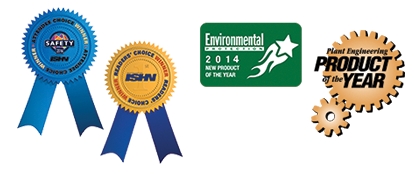 GRIPPY MAT KEEPS FLOORS SAFE EVERYWHERE!
Entrances
Walkways
Service Counters
Drink Stations
Work Areas
Ramps
Produce Wet Walls
Warehouse Aisles
Self-Serve Food Bars
Transition Areas
Kitchens
Floral Displays
Water Fountains
Liquid Storage
Break Rooms
Loading Dock Entrances
Shipping & Receiving Areas
Hallways
Ice Machines
Bulk Liquid Dispensing Areas
Stairwells
CALL 1-855-474-7791 TO SPEAK TO A SAFE FLOOR EXPERT
"I've helped hundreds of folks create safe floors with Grippy Mat. How can I help you?"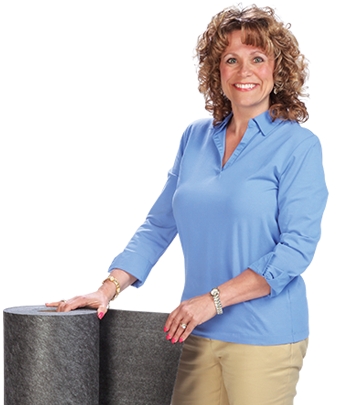 Heidi, Walkway Auditor Certificate Holder (WACH)
Choose the Grippy Mat that's right for you.
Grippy Mat is also available through a wide variety of distributors.
Call 1-800-328-2464 for the ones near you.
Grippy Mat users give it a big thumbs up.

Safe Matting System
"I can't express how amazing this product is. It goes down easily and stays down perfectly, creating a SAFE environment. Love the Berber carpeting for our main entrances to ER, Clinic, Cancer Center and Hospital."
Candy,
Grippy Carpeted Mat Customer

Best In the Business
"We purchased Grippy Floor Mat to assist our commercially laundered entry way floor mats after we had a pretty significant accident this winter. It captures all of the watery mess and we have not had one slip, trip or fall since this product has been put in place."
Brandon,
Grippy Carpeted Mat Customer

Awesome!
"Grippy Adhesive-Backed Floor Mat is the best thing since sliced bread. We use it daily at our production facility and it has improved housekeeping and slip or fall near misses. Great tool for the busy work environment."
Phillip,
Grippy Carpeted Mat Customer
CONTACT US
Have questions? Call one of our safe floor experts at 1-855-474-7791 or visit the Resource Center for information to help you get the most out of your Grippy Mats.