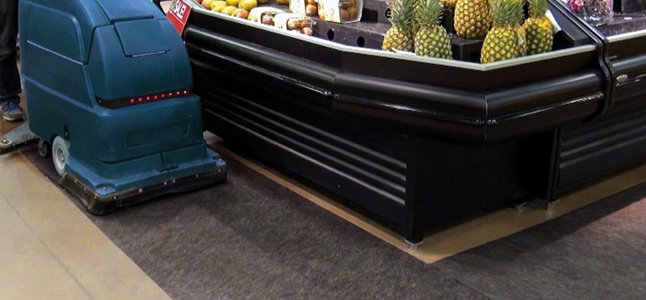 8 quick tips for guaranteed Grippy gorgeousness:
Grippy Floor Mats are designed to stay in place while you clean your floor, so keeping them in top condition is easy. Just follow the tips below.
1.

Use your regular floor cleaning solution on your Grippy Mats — no special cleansers are needed.

2.

For stubborn stains that don't come out during normal cleaning, use a stiff bristle brush with your cleaning solution to loosen and remove them.

3.

In extremely wet conditions, remove excess water with a wet vac, dry mop, Rug Doctor® or extractor.

4.

Use standard fans or floor blowers to speed up drying time.

5.

During severe weather months, put down longer runs or wider widths of Grippy Mat to minimize tracking. It's also a good idea to place Grippy Mats anywhere customers stop and stand, like lottery machines, ATMs, movie rentals and service counters.

6.

If edges become worn or begin to lift, peel back the mat until the fresh adhesive is exposed. Then trim and press the new edge into place.

7.

For areas with high traffic, cut the corners at an angle to reduce potential lifting.
HINT: The Grippy Installation Board makes cutting the angles quick and easy.
---
Cleaning 'em right keeps 'em clean and bright.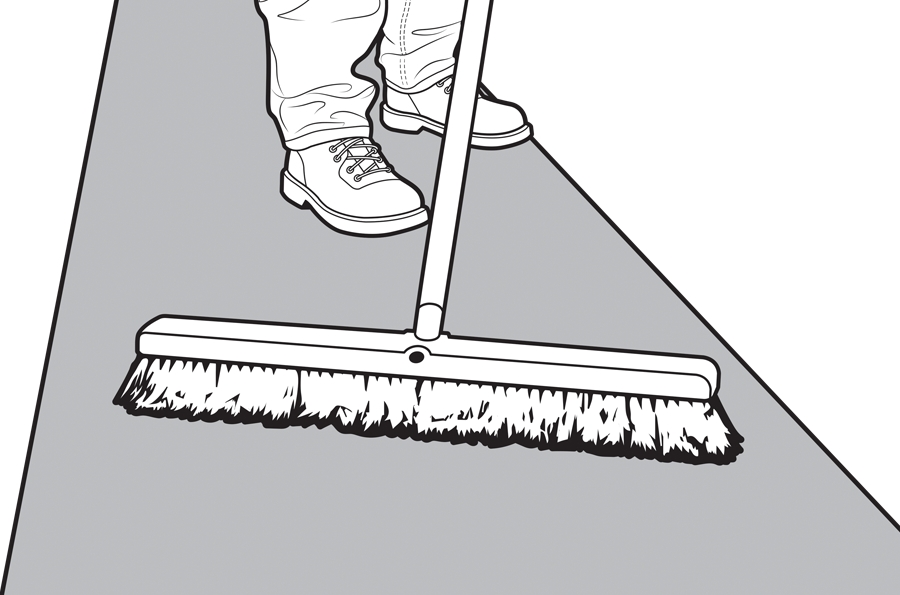 Broom. Take the broom to your Grippy Mats to remove dirt, salt, leaves, dry spills and other debris. Don't be afraid to use a little elbow grease. The mats won't budge or fray.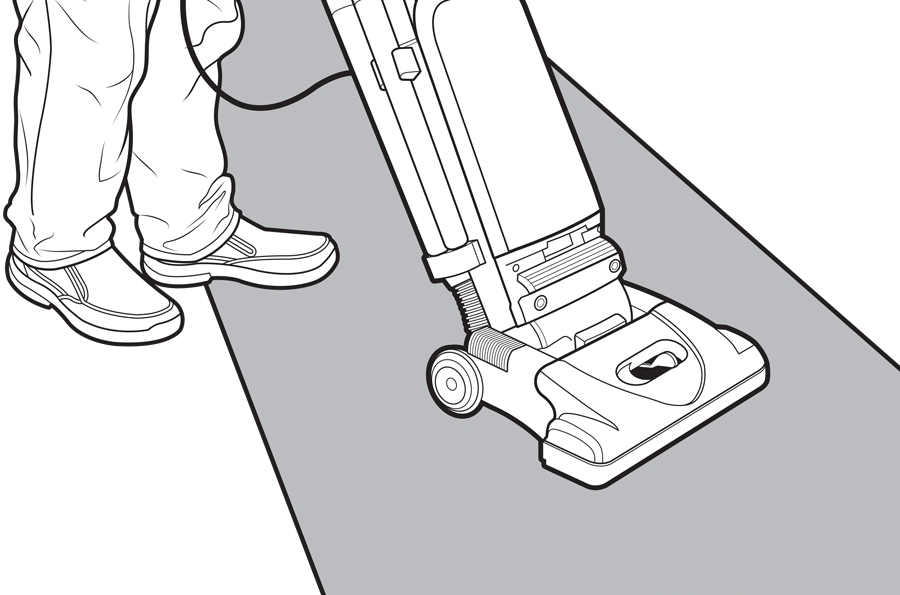 Vacuum cleaner. We recommend vacuuming your Grippy Mats every day to remove dirt, dust, sand, grime and debris so they don't accumulate in the mat fibers.
Mop. Doesn't matter what type of mop you use, if you're cleaning the floor, mop your Grippy Mats. Water will carry away the dirt and grime that vacuuming may leave behind. Just a swipe will do - you don't need to get the mats sloshing wet to do a thorough job. When you're done cleaning the mat, dry mop around the edges to pick up any freestanding water before it can seep underneath.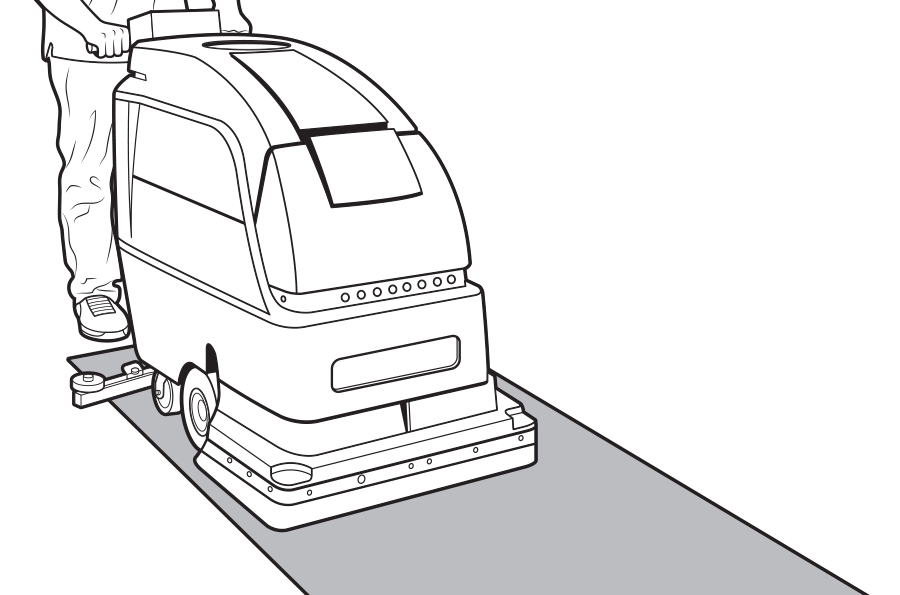 Floor scrubber. Any kind will work to remove heavy dirt and grime. For best results, use only white or red pads or nylon brushes and set the machine on low for both pressure and water. Mats usually dry within five hours of scrubbing.
---
Here's why we recommend replacing Grippy Mat every three months:
After several months of continuous use - especially in high-traffic areas - your mats may be stained and worn to the point where cleaning can't revive their appearance.
Over time, the pressure-sensitive adhesive backing could form a bond with your floor that will make it harder to pull up your mats when it's time to replace them.
Even when you trim the edges and corners that get scuffed by shoes, boots and wheels, continuous traffic will cause wear and tear.
According to best floor care best practices, you should inspect your floors - including the surface under your Grippy Mats - every three months.
---
Grippy Mat maintenance checklist
Cleaning:

Sweep or vacuum daily and mop or scrub to keep them clean and bright. Use a scrub brush and cleanser to remove stubborn stains.

Buffing:

Leave your Grippy Mats in place while you buff the floor — the mat is tough enough to take a bump without moving or having its performance affected.

Stripping and waxing:

Schedule your strip and wax to coincide with your Grippy Mat changeout to minimize labor and avoid pulling up your mats unnecessarily.

Edges and corners:

Trim edges and corners when they fray or lift. Cut corners at an angle in high-traffic areas. Watch the video for installation tips on grout lines, seams and corners.

Changeouts:

Change your mats after 3 months of continuous use.
---
And finally...
Keeping your Grippy Mats in top condition for a full three months of service just takes a little TLC. Want more maintenance tips? Download our FREE Installation and Care Guide now.
And don't forget — if you ever have any questions or need help, call our Floor Safety Specialists at 1-855-474-7791.