ARTICLE
Customer Questions: How to Dispose of Used Absorbents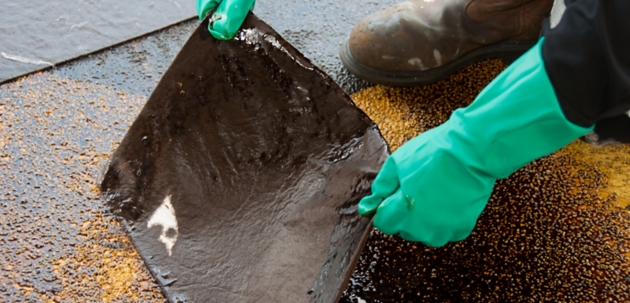 Question: How do I dispose of oil-soaked absorbents?
Answer: Disposing of oil-soaked absorbents depends on several factors, including if the absorbents or soaked-up oil have come into contact with any hazardous waste, if you plan on recycling the absorbents and where you're located.
Absorbents — including socks, mats, pillows, sawdust, clay, paper towels and chicken feathers — are typically non-hazardous in their virgin form and can be disposed of in a solid waste landfill.
Oil-soaked absorbents that have been drained with no signs of free-flowing liquid, have not been mixed with a hazardous waste and do not exhibit the characteristic of hazardous waste can also be disposed of in a solid waste landfill.
Oil-soaked absorbents, however, might be considered hazardous if the oil and/or absorbents come into contact with a listed hazardous waste or if the oil-soaked absorbents exhibit a characteristic of hazardous waste [40 CFR 261.3(2)(i)]. In this case, the absorbents should be disposed of according to the rules and regulations that govern the hazardous waste it came into contact with.
When it comes to used oil, the Environmental Protection Agency does have special management standards. These standards, however, only apply to used oil being recycled.
You should also keep in mind that when it comes to oil-soaked absorbents, many states, local municipalities and landfills have requirements that exceed the federal rules. Facility owners and managers are responsible for knowing and following those rules. For example, in California, used oil and oil-soaked absorbents are always considered hazardous and must be managed as hazardous waste.
Most states have outreach programs to help facilities understand regulations and create plans to comply with them. The EPA also has a waste decision tool, articles, webinars and other items to help facilities with disposal.
Properly disposing of spent absorbents will help your facility avoid non-compliance fines and minimize your impact on the environment.