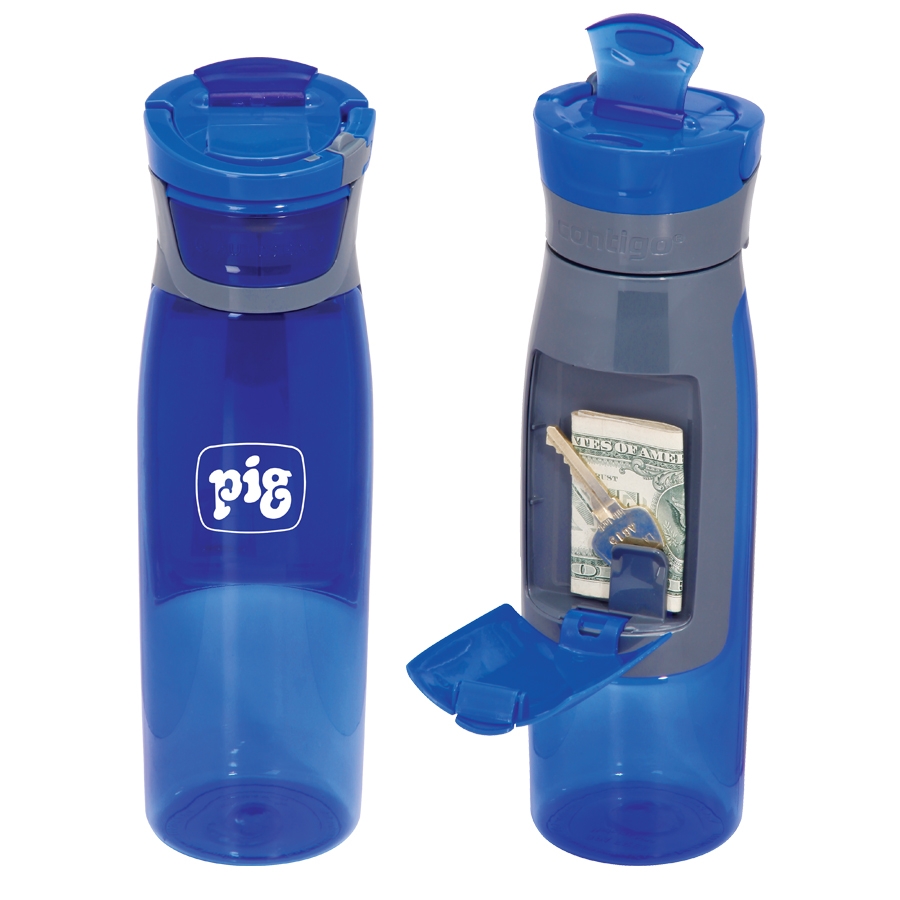 Kangaroo Water Bottle
Betcha don't have one of these. And you're gonna want one!
This water bottle has a secret — compartment, that is. Well, it's not really secret, but it sure is handy. The easy-open, snap-shut compartment holds keys, money, an ID or gym pass. It's BPA-free and top-shelf dishwasher safe, and features a one-touch AUTOSEAL lid that you press to sip and release to seal. Holds 24 oz., with no drips between sips. Also includes a sturdy clip on the handle to attach to bags and gear, a protective spout cover, and a wide opening to fit ice cubes.
You might also like these customer favorites:
Self-Sticking Absorbent Mat
32" x 100'
1 roll
3" x 42"
Absorbs up to 64 oz. per sock
40 socks
3" x 48"
Absorbs up to 95 oz. per sock
40 socks