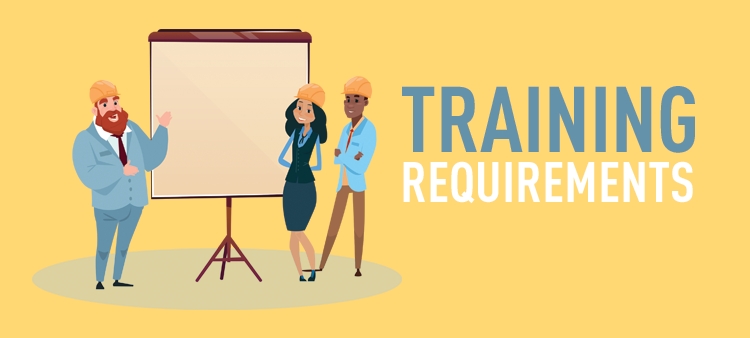 Editor's Note: Welcome to part 13 in our series about the Resource Conservation and Recovery Act (RCRA). During this series, we'll guide you through proper hazardous waste handling so you stay compliant and safe.
Without training, employees may not be aware of the need to manage hazardous wastes properly. This lack of knowledge can lead to hazardous waste containers being left open or hazardous wastes being improperly labeled, stored and/or managed.
The amount of training that is required depends on the facility's generator status, as well as the employee's specific responsibilities. In many cases, employees who have a role in managing hazardous wastes also need the Department of Transportation (DOT) hazmat employee training and, in just about every instance, employees who handle hazardous wastes will also need to receive the Occupational Safety and Health Administration's (OSHA) hazard communication (HazCom) training. Many facilities combine the required elements of these three trainings into one session to simplify training efforts, promote clarity and improve compliance.
The Environmental Protection Agency (EPA) does not specify the amount of time that an employee needs to spend in training. It does, however, specify that the training must be relevant to the employee's responsibilities and adequately cover appropriate topics.
LQG Training Requirements
As with the other RCRA hazardous waste management requirements, Large Quantity Generators (LQGs) also have the most stringent training requirements. Any "personnel" [40 CFR 260.10] who work with hazardous wastes, oversee operations or could cause non-compliance issues need to receive training within 90 days of initial hire and annually after that [265.16(b) and (c)].
Personnel must be trained to perform their specific duties in regard to hazardous waste handling. They must also be taught how to perform inspections, how to repair and replace emergency and monitoring equipment and what to do in the event of spills, releases or other emergencies.
Records must be kept to verify that employees have been trained. The documentation must include the employee's name, job title, job duties and a description of the training. Records must be maintained until closure of the facility and/or for three years beyond the employee's last date of employment.
SQG Training Requirements
Small Quantity Generators (SQGs) need to train employees who handle hazardous wastes during normal operations and emergencies to be "thoroughly familiar" with all hazardous waste management procedures relevant to their job duties [40 CFR 262.16(b)(9)(iii)]. Documentation of training, such as a dated sign-in sheet, is not required, but it is a best management practice that can be used during an inspection or audit to verify compliance.
VSQG Training Requirements
Although RCRA does not explicitly require Very Small Quantity Generators (VSQGs) to train their employees, VSQGs are required to properly identify solid and hazardous wastes. They are also required to dispose of their hazardous wastes appropriately.
Even if it is not specifically required by regulation, training employees to recognize and properly manage hazardous wastes is a best management practice that can be used to ensure that hazardous waste streams are safely managed while they are onsite. Training also helps employees to recognize situations that could cause releases into the environment so that they can react quickly to prevent or stop spills or other upset conditions.