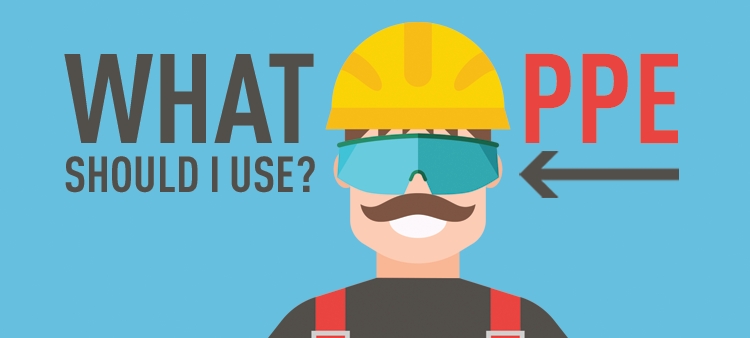 This spill response series will address risk assessment, proper protection of responders, spill planning and training requirements, spill response techniques, decontamination of workers and equipment, and reporting requirements.
Before responders enter a spill area, they need to be properly protected from hazards and trained on the Personal Protective Equipment (PPE) that they will be wearing [29 CFR 1910.120(g)]. The level of protection required will vary according to the nature of the spill.
Ideally, the spilled liquid will be identified prior to response. This helps responders determine the PPE that will be necessary for safe response and avoid the use of more costly response equipment if the risk does not warrant it by using the SDS (safety data sheet) or other available guides for the chemical, responders can quickly choose equipment that will prevent the spill from harming their skin or internal organs.
Levels of Protection
The potential for harm will vary with the type and location of the spilled chemical. For example, a drum of acetone that is punctured by a forklift on a loading dock will not require the same level of caution as one gallon of acetone spilled in a confined space.
Because of this, responders must be trained to choose response equipment carefully. Different levels of PPE have been established as guidelines:
Level A – offers the highest degree of skin and respiratory protection. Suits have reinforced, sealed seams to prevent vapors from penetrating the suit. These suits are expensive and are used when the nature of the spill cannot be determined, or when vapors or chemicals will harm responders' skin and a lower level of protection will not suffice. Because the suits are fully encapsulated, responders will also need to wear a self-contained breathing apparatus (SCBA).
Level B – also offers high degrees of skin and respiratory protection. Suits still have reinforced seams but are often not vapor-tight like Level A suits. Respiratory protection is typically an SCBA, or possibly a powered air-purifying respirator.
Level C – offers more limited skin protection and a lesser degree of respiratory protection. Level C suits are used when the chemical and its concentration are known, and there is a lesser risk of skin injury during response. Air purifying respirators with cartridges are also commonly used with this level of protection.
Level D – the lowest level of protection, best used when hazards are very low. Level D protection is often just an oversuit to keep everyday work clothes clean. No respiratory protection is included with this level.
Types of PPE
Many styles and types of PPE are available to protect different areas of the body from a myriad of hazards. Responders should be familiar with the PPE available to them, and chemical resistance guides should be readily available to help responders and safety officers quickly choose the proper protection in the event of a spill. Some common forms of PPE are:
Suits – protect workers' bodies from chemical splashes as well as harmful dusts, vapors and mists. Various levels are available depending on the degree of hazard present.
Gloves – protect hands from chemicals, punctures, heat and/or cold.
Goggles or face shields – protect eyes and face from chemical splashes, flying particles, dust, etc.
Respirators – protect the respiratory system from harmful vapors, fumes, and/or dust. Various levels of protection are available.
Boots – protect workers' feet from exposure to chemicals and/or abrasive surfaces or debris.
Turnout Gear – often used by firefighters, these suits help protect the body from exposure to high heat.
Playing it Safe
Just because responders are wearing the proper PPE doesn't mean that they instantly become Superman. In fact, because the PPE and equipment they are wearing are not part of their everyday routine, responders must be twice as cautious.
The best way for responders to become aware of the limitations of their PPE is through training and drills. An actual spill is not the time for someone's first experience with limited mobility, limited peripheral vision and lack of dexterity. It's also not a convenient time to discover that someone is claustrophobic and will not be able to wear a Level A suit.
Because wearing PPE and responding to spills can be physically challenging, OSHA requires employers to implement safety and health programs [29 CFR 1910.120(b)] to help ensure that anyone responding to spills will be physically able to do so.
As an additional safeguard, responders must never respond to a large spill alone. The buddy system [29 CFR 1910.120(a)(3)] requires responders to have at least one other person in the work area with them. This is beneficial for many reasons: responders can help each other don and doff suits, carry bulky equipment together, transport victims more easily and have someone in the immediate area if something goes wrong.
Planning for Safety
Assessing the risk and wearing the proper protection when responding to spills takes time. But just as no one leaves for vacation without packing a suitcase first, the time spent minimizing risks will be well spent when responders are able to safely, effectively and efficiently clean up the spill.
Is your facility in compliance with HAZWOPER regulations?
---