Spill Risk Algorithm - How It Works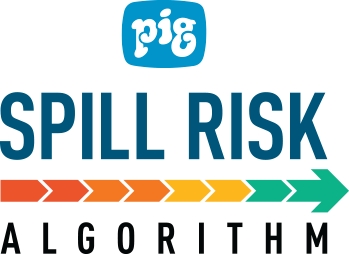 Understand the spill risks at your facility and get a clear path to improvement.
READY TO GET STARTED?
---
Now booking new facilities; current window: 2 weeks
10-day turnaround for your Spill Risk Report.

PROOF POSITIVE
"We received more value from New Pig's Spill Risk Report in three days than we did from an embedded consultant in three months."
- Global EHS Director at Fortune 100 Facility

3-5 MINUTES PER AREA
Data collection is quick and easy, and we'll guide you through it step-by-step.

5 PATENTS PENDING
Algorithm performs more than 600 physics-based calculations to evaluate spill reach.

$8,000 MARKET VALUE
Receive your Spill Risk Report and improvement paths in days, absolutely FREE.
HOW IT WORKS
---
The PIG Spill Risk Algorithm (patents pending) helps you fully understand your facility's spill risks so you can protect your people, comply with regs and avoid fines. You can stay better prepared for spills and inspections, without hiring consultants or trying to figure it out on your own.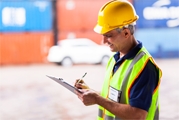 1. You collect the data, we'll do the rest
With our worksheet to guide you, data collection takes less than 5 minutes per area at your facility. It's as simple as taking a few measurements, recording the volume of your largest container, and noting the types of liquids in each area (i.e., water-based, corrosives, etc.). There are no spill area calculations or converting on your part. From there, we'll plug your data into our algorithm, performing more than 600 physics-based calculations to evaluate your spill reach and any associated risks.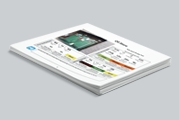 2. Get a full, formal report in days
In just a few days, we'll prepare and deliver your Spill Risk Report: a detailed, area-by-area analysis looking at nine risk factors, plus summaries for your entire facility. Our simple, visual format is easy to read, understand and follow, giving you an accurate picture of your spill risks. As you might expect, it can identify at-risk areas to help eliminate any false sense of security. But it can also highlight areas where your spill preparedness efforts are "overengineered," helping you allocate the supplies you already have most efficiently.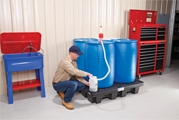 3. Trusted, actionable guidance
Every Spill Risk Report includes Improvement Paths — the exact steps you should follow to reduce your spill management risks. These algorithm-generated recommendations can be used to discuss solutions at your facility, and they're a great tool for comparing data across multiple facilities. Don't find out what's wrong from an inspector — use your report to uncover and address risks before it's too late.
---