Always at your service.

Expert advice for your leak and spill problems
Most orders ship same day — get it when you need it
Every penny back with our No Guff Guarantee®.

Zero Risk. No Guff. All Good.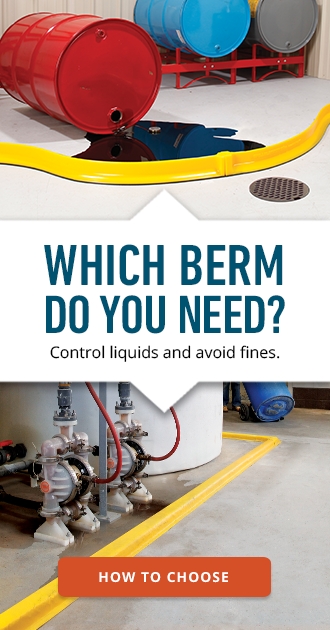 SpillBlockers, Berms, Dikes & Barriers
Rattled by runaway spills? Patented PIG Spill Control Products take the hassle out of containment and regulation compliance. SpillBlocker Dikes confine and divert liquids without absorbing them. DrainBlocker Drain Covers keep fluids out of your drains during spill emergencies or washdowns. And Build-A-Berm Barriers let you create semi-permanent spill berms in any size or shape you need — indoors or out.