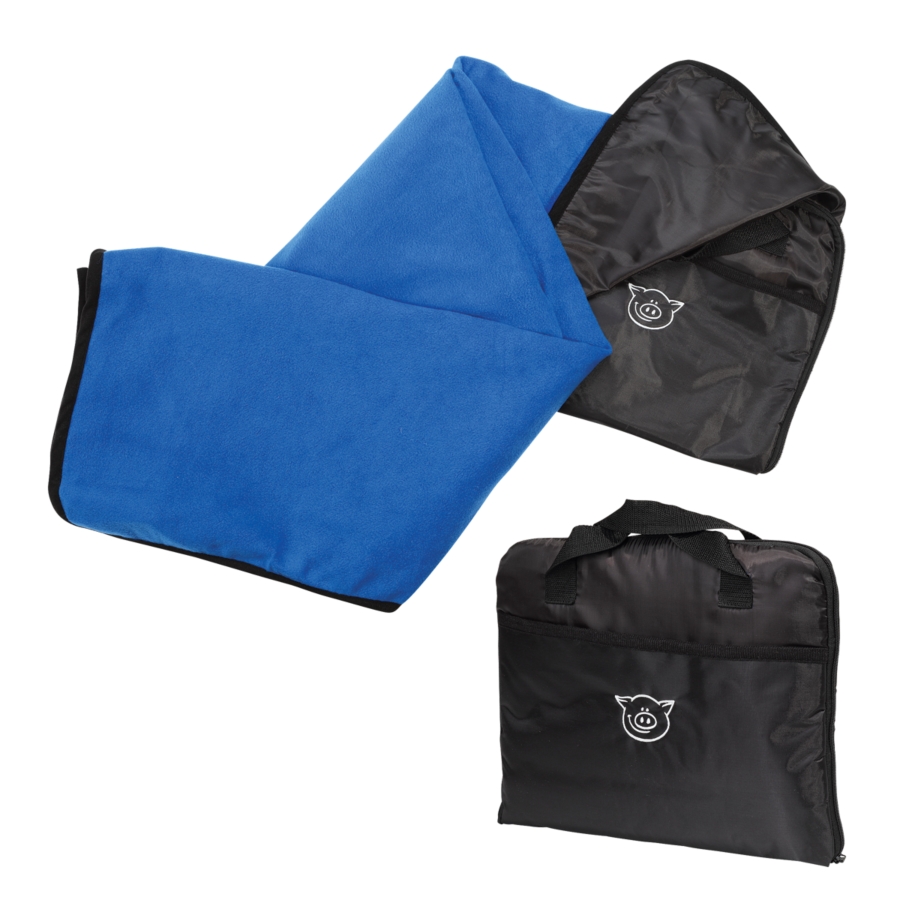 Stadium Cushion Blanket
This ingenious blanket is the total package.
Here's a stadium blanket that won't just keep you warm — it will also shield you from the damp and provide cushy relief from uncomfortable bleachers. The generous 60" x 50" design features soft, blue fleece backed with black, water-resistant polyester that cleverly folds and zips into a 13-1/2" x 12" x 2" pouch to create a compact seat cushion. Integrated handles make it easy to carry. Embroidered with our whimsical piggy face.
You might also like these customer favorites:
Self-Sticking Absorbent Mat
32" x 100'
1 roll
3" x 42"
Absorbs up to 64 oz. per sock
40 socks
3" x 48"
Absorbs up to 95 oz. per sock
40 socks