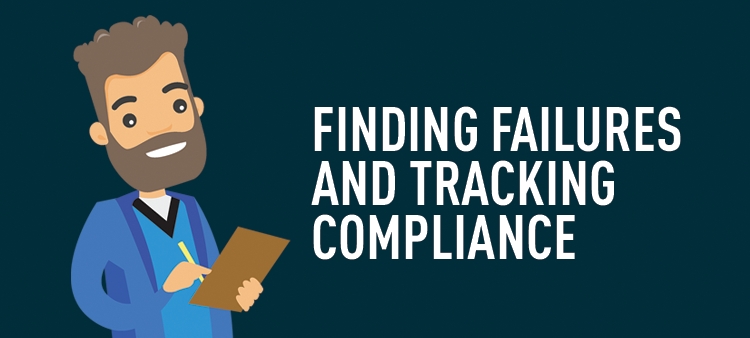 Editor's note: Welcome to our series on Stormwater Management! We hope you find these PIG-exclusive articles to be helpful in explaining the basics of stormwater regulations and what you can do to help protect your storm drains.
What are Stormwater Inspections?
Stormwater inspections are a proven Best Management Practice (BMP) that can be used proactively to identify areas that have the potential for discharging pollutants. These areas can include high-risk point sources like stockpiles and loading docks, as well as storm drains to ensure the working condition and viability of drain protection products that may be in place.
By following the adopted BMPs, repairs can be made or other necessary actions can take place to prevent the failure of control measures. Inspections can also be used to track compliance with permit conditions over time. Additionally, training personnel on how to conduct inspections properly helps to ensure they're an effective tool to prevent pollution.
Inspection procedures and schedules are required to be included in SWPPPs (Stormwater Pollution Prevention Plans) when facilities apply for NPDES permits. Effective SWPPPs describe the processes, activities and procedures that will be used to prevent pollutants from being discharged into waterways, and inspections are a key component of these plans.
Types of Stormwater Inspections
Different levels of inspections must take place throughout the year, with overall frequency and complexity being determined by the size and scope of included operation areas. Below we'll discuss three types of stormwater inspections: routine, quarterly and annual.
Routine Stormwater Inspections
Areas where industrial materials or equipment are stored and areas where industrial activities are exposed to stormwater must be routinely inspected. For many of these areas, the facility may establish their own definition of "routine." If an operation or area has the potential for significant environmental harm in the event of a release, inspections may happen daily or even once a shift. For other areas, quarterly inspections may be adequate.
No matter what the frequencies, all inspection schedules should be specified in the SWPPP. Inspections need to be performed by qualified personnel who have been trained to identify routine conditions as well as those that could cause releases or pollution. A member of the pollution prevention team should also be part of these inspections.
Many facilities use checklists to perform inspections, some of which now use electronic inspection software or formatted checklists. In some cases, inspections may be visual. No matter what the format, all inspections should contain:
The date and time of the inspection
The names and signatures of the personnel performing the inspection
Documentation of compliance or non-compliance
Control measures that need to be repaired or replaced
Weather conditions, if applicable
Routine inspection forms should be kept on file to document ongoing compliance efforts.
Quarterly Stormwater Inspections
In addition to routinely verifying that materials, equipment and operations at the facility are all in check, facilities need to perform quarterly inspections to verify that the stormwater from all point sources meets the effluent limits set in their permit. Because these inspections are generally required for all permit holders, many state and local municipalities have specific forms or templates that need to be used for these inspections.
Part of the quarterly inspection is conducting a visual assessment of all outflow areas as well as taking a physical sample of the stormwater from each point source. Facility personnel need to be trained to take these samples according to the permit conditions. Often, the sample needs to be collected within 30 minutes after a rain event after the weather conditions have been dry for three to five days.
All samples then need to be analyzed, and the results documented. Some states and municipalities require quarterly reports and results to be submitted each time, while others only require the information annually or when effluent limitations have been exceeded.
Annual Stormwater Inspections
Comprehensive site inspections must be conducted at least annually. Like quarterly inspections, they need to be completed when stormwater is being discharged and samples must be collected by qualified personnel.
These inspections must include:
Observations of storm drains and all areas covered by the permit
Documentation of all onsite materials that could have come in contact with stormwater, as well as tracking of any materials or sediment that have gone offsite
A summary of all monitoring data that has been collected
Descriptions of areas where leaks and spills have occurred
Listings of control measures and their status, including any that need to be repaired or replaced
Consolidating Inspections with Similar Goals
Inspections may be specific to stormwater compliance, or they may be conducted with other inspections to meet overall environmental and safety compliance objectives. In fact, consolidating inspections that have similar goals often helps to facilitate compliance efforts. Examples of similar efforts around storm drains include SPCC and RCRA inspections.
What is important is that inspections meet the necessary criteria, are conducted as stated in the SWPPP (and other applicable plans, if inspections serve multiple purposes) and documentation is kept of each inspection.
---