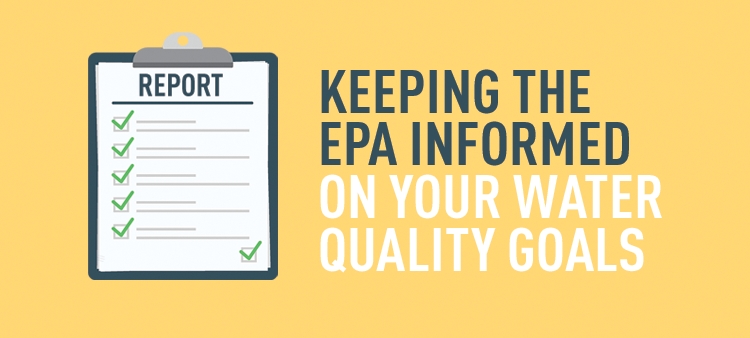 Editor's note: Welcome to our series on Stormwater Management! We hope you find these PIG-exclusive articles to be helpful in explaining the basics of stormwater regulations and what you can do to help protect your storm drains.
Stormwater reporting allows states to monitor their progress toward attaining water quality goals and to determine whether or not organizations are meeting the terms of their permits.
It also provides facilities who are renewing their permits with verification that their current control measures, procedures and best practices are effective in meeting the effluent limitations that are specified in their permits.
Reporting data is used by states and local governing agencies to identify trends related to the conditions of the waterbodies in their jurisdiction, which in turn allows them to set effluent limitations for future permit cycles.
States require annual reports as well as case-by-case reporting when certain types of events occur.
Stormwater Annual Reports
Annual reports collect the following information, at a minimum:
Facility name, address, permit number and contact information
The findings from the comprehensive annual site inspection
Lab results and tests
Corrective actions that have been taken
Most states have electronic databases to facilitate reporting.
Event-based Stormwater Reporting Requirements
In addition to annual reporting, facilities that have a release that exceeds a reportable quantity and those who exceed their effluent limitations for any other reason are required to self-disclose (or report) this information.
When either type of event happens, reports must be submitted no later than 30 days after the release or after they receive lab results. Some areas require reports sooner than 30 days. When non-compliance reports are filed, the facility must notify the state of:
The name of the receiving water
Historic monitoring data prior to the event
An explanation of what caused the non-compliance and what has been done to correct it and prevent a reoccurrence
Local water authorities must also be notified of any condition that may endanger human health or the environment so that appropriate actions can be taken.
Keeping Records
Facilities must keep records of inspections, lab tests and other monitoring data for a minimum of three years. The information should be readily accessible but does not necessarily need to be kept with the SWPPP. Many Multi-Sector General Permits (MSGPs) have appendixes that include forms for logging visual inspections, stormwater collection sample results and other common recordkeeping needs.
---