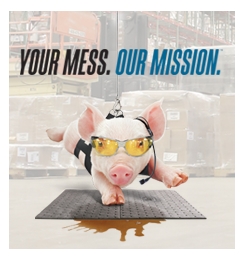 Back in 1985, we invented a better way to clean up messy machines and filthy plant floors. The world's first Absorbent Sock kicked clay to the curb!
Since then, we've been on a mission to keep you and your facility clean, safe and productive.
Staying on top of leaks and spills can feel impossible. Trust New Pig for products that work and people that know their stuff — we're ready to take some of the worry out of your workday.